Can you believe Christmas has come and gone? I know I sure can't! It seems like you prepare the entire month, and it's all over before you can even blink. It's sort of sad in a way, but then again, I was happy to get my house cleaned up and life back to normal! (Or at least, somewhat!)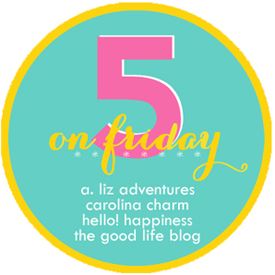 Tinley is at such a fun age, and although she still didn't quite get the whole Santa/Ho Ho thing this year, it sure was fun watching her rip open presents and get excited about her gifts. We celebrated pretty much all month long with visits with our parents and family, and I have to admit, it felt kind of strange to not have anyone else at our house Christmas morning. But, it was still a wonderful Christmas with the hubs and our baby girl. We are truly blessed!
How adorable are these cookies? They were made for all the little girls in our family for our Christmas celebration at Justin's uncle's house. We still have Tinley's on our counter; I refuse to let her eat it!
Okay, you know you're getting old when you get excited about a new vacuum, but y'all, this one is amaze! It's the Dyson Ball Animal, and although I've only used it once so far, I am in love! Did I mention it's purple?!
This is by far my favorite gift Justin got me this year... two large framed prints of two of my favorite pictures from our family session we had in November. We hung the black and white one of Tinley in her room above her dresser, and I absolutely LOVE it! I still can't decide where I want to hang the other one, but I know I want it somewhere where everyone can see it when they come to our house!
I get these
L'OCCITANE
products in my stocking every year and always look forward to it! They are the best and if you've never tried their stuff, I highly recommend it! I'm obsessed with their new lavender hand cream and it's perfect for dry winter skin. Their lip balm is fab too! Totally worth the money.
I hope everyone has a wonderful Friday and weekend!