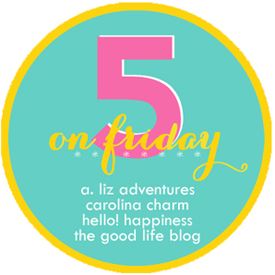 If you're like me, you have a weakness for Red Velvet Cake. And ice cream. Basically, all things sweet. So, when hubs came home with a container of this stuff the other night, I was ecstatic! If you haven't tried it yet, you must! I might go have a bowl right now...
I am so happy Grey's is back! I didn't get a chance to watch the premiere last night, but you better believe I plan on watching it today sometime. So, no spoilers please! (And thank goodness for DVR!)
I am really starting to get into the fall mood! One of my favorite treats for fall is a
Williams-Sonoma
recipe, using their delicious Pecan Pumpkin Butter. I hope I can get a few jars this year! Not only can you use it to make the scrumptious pumpkin bars, but it's also fab on toast! Who doesn't love pumpkin?!
T and I had some Halloween fun at the craft store one day, and enjoyed a great lunch at Panera one afternoon. I love our daily outings!
Hubby got all the mums planted, and got the big pumpkin out. Our house is starting to look like fall! Now, we just need to get our fall wreath up and make a visit to the pumpkin patch for a few more pumpkins, and we'll be set!
Happy Friday everyone, have a great weekend!